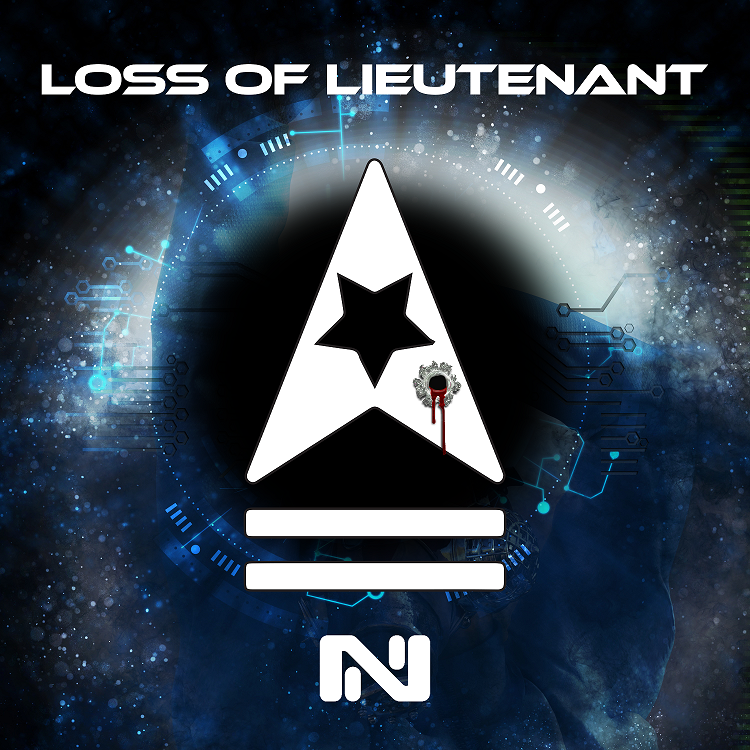 Join Kevin and Jacob as they gather once again to Pimp Your Lists!
Thanks to everyone who has submitted a list so far, we really enjoy this segment and do our best to pimp them all, so if you didn't hear yours tonight, fear not, we will get to yours soon!
Lists pimped
Hendrik - CJC
Unpimped
gfYKY29ycmVnaWRvcgEggSwCAQsAgSgBAQAAgSgBBAAAgX4BCwAAhgcBCAAAhggBBAAAgakBAQAAgZUBAQAAgYsBAgAAgbABAQAAhg8AAQAAhh4BBAACAQCBkAEGAA%3D%3D
Pimped
gfYKY29ycmVnaWRvcgEggSwCAQcBgdABAQACgZUBAQADgSgBAQAEgSgBCgAFgX4BBQAGgbABAQAHhg8AAQACBwGGCAEEAAKGBwEGAAOBlAEBAASBpQEDAAUyAQEABoGlAQMAB4GqAQEA
Jason Timbrook - CA
Unpimped
glkNY29tYmluZWQtYXJteQdBdmEgMDA0gSwCAQsBgfQBAgACghQBAQADghQBAQAEgfcBAQAFgg8BAQAGgfsBAQAHgg4BAQAIggcBBAAJgfgBBAAKggQBAwALguUBAQACAQGFEAEBAA==
Pimped
glkNY29tYmluZWQtYXJteQ9BdmEgMDA0IHBpbXBlZD+BLAIBCQGB9AECAAKCDwEBAAOCDwEBAASDxQECAAWB+AEEAAaB+AEEAAeB9wECAAiCEAEEAAmCDgEBAAIFAYIUAQEAAoIUAQEAA4IEAQMABIUQAQIABYUQAQIA
Jacob Wahl - Shas
Unpimped
glsKc2hhc3Zhc3RpaRVEb2VzIHRoaXMgbGlzdCBGdWNrPyCBLAIBCgGFEwEBAAKFDgEBAAOCCAEFAASCGQEBAAWB/AECAAaCEAEDAAeB9QEIAAiCFAEBAAmCFAEBAAqFEAECAAIFAYIQAQQAAoIAAYchAAOB/wEBAASFEAEBAAWFEAECAA==
Pimped
glsKc2hhc3Zhc3RpaRxEb2VzIHRoaXMgbGlzdCBGdWNrPyAgUGltcCAxgSwCAQsBhQ4BAwAChRMBAgADgggBBQAEghkBAQAFgfwBAgAGghABAwAHgfUBCAAIghQBAQAJghQBAQAKghABBAALgg4BAQACBQGB/wEBAAKFEAECAAOFEAECAASFEAECAAWFEAECAA==
Tristan Kemp - Aleph
Unpimped
gr0FYWxlcGgRVHJ5IGZvciBhIHdoaWxlIDGBLAEBDQGDFAEFAAKCUwEBAAOCVQEDAASCVQICAAWCVQQCAAaEaAEBAAeCXQECAAiEpwECAAmCWAEGAAqCUQEBAAuAwAEBAAyEagEBAA2CSwEDAA==
gr0FYWxlcGgRVHJ5IGZvciBhIHdoaWxlIDKBLAEBDAGDtgECAAKCVQIBAAOCVQUCAASEaAEBAAWAuQEBAAaAwAEBAAeCWAEBAAiCWAEGAAmCSAEFAAqCZgEGAAuCTAEEAAyCTAEEAA==
gr0FYWxlcGgRVHJ5IGZvciBhIHdoaWxlIDOBLAEBDQFtAQwAAoJTAQEAA4X+AQEABIDAAQEABYJVAgEABoJVAwEAB4JVBAIACIRoAQEACYJYAQYACoJIAQMAC4JRAQEADIRqAQEADYJMAQQA
Pimped
gr0FYWxlcGgUVHJ5IGZvciBhIHdoaWxlIDIgbWWBLAEBCgCC7QEEAACCSAEDAACCWAEFAACCVQIBAACCVQUCAACDtgECAACCWAEGAACCWQECAACEaAEBAACCVQEDAA%3D%3D
gr0FYWxlcGgUVHJ5IGZvciBhIHdoaWxlIDMgbWWBLAEBDQCC8gEDAACCUwEBAACCXQECAACCVQEDAACAwAEBAACCVQIBAACCVQMBAACEaAEBAACCWAEGAACEagEBAACCTAEEAACCTwEBAACCUwEBAA%3D%3D
Aidan - Nomads
Pimped (Crimson Stone)
gfUGbm9tYWRzAIEsAgEJAYGLAQIAAoEoAQEAA4EoAQEABIEoAQoABYYPAAEABoYIAQQAB4GkAQEACIYHAQYACYYGAQMAAgEBgZ8BAwA=
gfUGbm9tYWRzGVBpbXBlZCBBaWRhbiAxIG5lZWRzIHdvcmuBLAIBBwGBiwECAAKBngEJAAOBngEBAASGDwABAAWGCAEEAAaBqQEBAAeBpAEBAAIIAYGcAQEAAoGcAQEAA4GTAQIABIGTAQIABYGfAQMABoYHAQYAB4GRAQYACIGpAQEA
Events
Eastfinity March 2022
House of War, Ringwood, VIC
26 March
$20 entry
https://docs.google.com/forms/d/e/1FAIpQLScTeU_gGFgfG9vgAwvgssryD-aTheOgcHdSWzPV-rsEgMfUwA/viewform?usp=sf_link&fbclid=IwAR18dqpKS-FATHpRJJ4hMMHBmum6o7lK-CqGcwVJc6sQ7UfSPxeThpHQEac
Codename: Entrenchment
Throw the Dice, Geelong
27 March
$20 entry
(Or hassle Val Sinitsyn on fbk)
Infinity @ Briscon 2022
Mt Gravatt Showgrounds, Brisbane
23-24 April
$50 Entry
Novacore II - Electic Boogaloo
Good Games, Maitland, NSW
11-12 June
$60 entry
MARCH CHALLENGE!
Often in our games of Infinity, we deal with problems fairly head on: with bullets. But with the face to face nature of the game and the ever present risk of your opponent rolling a crit, there is always a chance your well laid plan ends in the death of your own trooper.
In addition, there are times when you are presented with a problem that you are either not equipped to deal with, or the risk is too great to tackle head on. This is where these "no risk encounter" tools and skills come in handy.
Therefore, for this month we want you to think about ways you can deal damage to your oppoent, while keeping your own trooper safe
Examples of these "no risk encounters" include:
Speculative Fire
Guided Attacks
Putting your opponent at -12 to hit
Silent ammo
Shooting outside of LoF
So for the month of March, we want you to think about the above examples and try to leverage them in your games of Infinity.
TR bot locking down a lane? Can you put it at -12?
Linked Bolt Sniper giving you problems? Have you considered spec fire?
Worried about how to deal with your opponents TAG? Is there a way to spotlight and guided missile it?
Annoying mimetic model in suppressive fire in the midfield? Do you have camo that can walk behind it and shoot them out of LoF?
As always, send in your analysis and report to us at lossoflieutenant@gmail.com
A random winner will be selected at the end of the month to win a blister of their choice from
Toy Soldier Imports
***QUARTERLY HOBBY CHALLENGE ANNOUNCEMENT Q1 2022 - NEW YEAR, NEW TECHNIQUE***
After the overwhelming success of our first quarterly hobby challenge we figured let's do another.
We all get stuck in our ways when it comes to painting, we get comfortable with the range of paints or style we like to paint our minis. Maybe you batch paint, or do them one at a time? Perhaps you dry brush or wash all of your minis the same way? Or you've always wanted to try your hand at airbrushing but didn't know where to start?
So, for the first quarter of 2022, which will run from now until aproximately the first week of April 2022, we want you to try a new painting or hobbying technique.
Some examples of painting techniques/styles below:
Non Metallica Metal (NMM)
Wet blending
Stippling
Layering
Glazing
Airbrushing
Speed Painting
GW Contrast
Inks
etc etc
Whatever it is you decide, just give something new a go and let us know how it went.
For this challenge you can do a single mini or multiple to show your progression over the quarter, or if you chose speed painting, to show how much you got done! It doesn't even have to be a miniature, you can paint up terrain, long as the technique is something you haven't tried before!
All you have to do to enter is send us a single before picture and up to four completed pictures ATTACHED to an email to
A random winner will be chosen at the end of the quarter to win a small box set of their choice from
Toy Soldier Imports
with our favourite entries winning a limited edition LoL patch!
As always, join our friendly Discord!
Thanks for listening!